Category:
Microsoft 365 dumps materials
Share Microsoft 365 preparation dumps materials for free.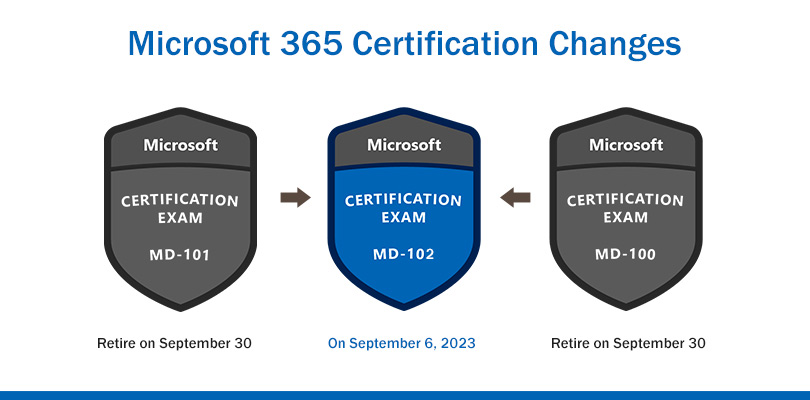 From a technician's perspective, the change in Microsoft 365 certification is a very good phenomenon because it simplifies the certification steps. Yes, Exam MD-102: Endpoint Administrator integrates "Exam MD-100: Windows Client" and "Exam MD-101: Managing Modern Desktops".
Of course, the certification courses and exams will also undergo some modifications accordingly.
Whether you are a technology professional who is fine-tuning your skills, or you are part of an organization that relies on these skills, you know that staying ahead of the curve in this rapidly changing environment requires proactiveness and adaptability
Next, I will introduce the differences and changes between Exam MD-102: Endpoint Administrator and the previous exams (MD-100, MD-101), and most importantly: the new Microsoft 365 certification: "